Portable Restrooms and Handwashing Stations
Our industry-leading portable restrooms and sanitizer stations will ensure your next outdoor wedding, community festival or construction site has an affordable and accessible way to dispose of waste. Using environmentally friendly, biodegradable cleaning supplies each portable restroom rental is thoroughly sanitized and restocked, being delivered to you with a fresh, pleasant smell. Whether you need one portable restroom for a small family gathering or many for a large outdoor event, Affordable Portables is only a phone call away.
STANDARD SIZE PORTABLE RESTROOM
If you need a standard size portable restroom for a family event or outdoor concert, Affordable Portables is the place to go. Our portable toilets are supplied with non-alcohol foam hand sanitizer and double rolls of toilet tissue at no extra charge. These single stall units are equipped with a 60-gallon holding tank and are the perfect solution for small events or job sites.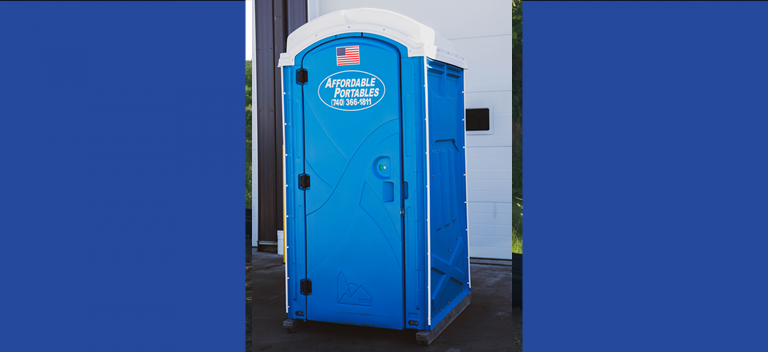 ACCESSIBLE PORTABLE RESTROOM
Our handicap-accessible stalls are wider than the standard models allowing for easy access for disabled individuals who require special features. Each portable toilet is designed with grab bars and wheelchair-friendly entry. Our A.D.A. – Accessible portable restrooms are supplied with non-alcohol foam hand sanitizer and double rolls of toilet tissue at no extra fee. If you're hosting a public event, providing a few of these portable restrooms is necessary to make the event convenient for all.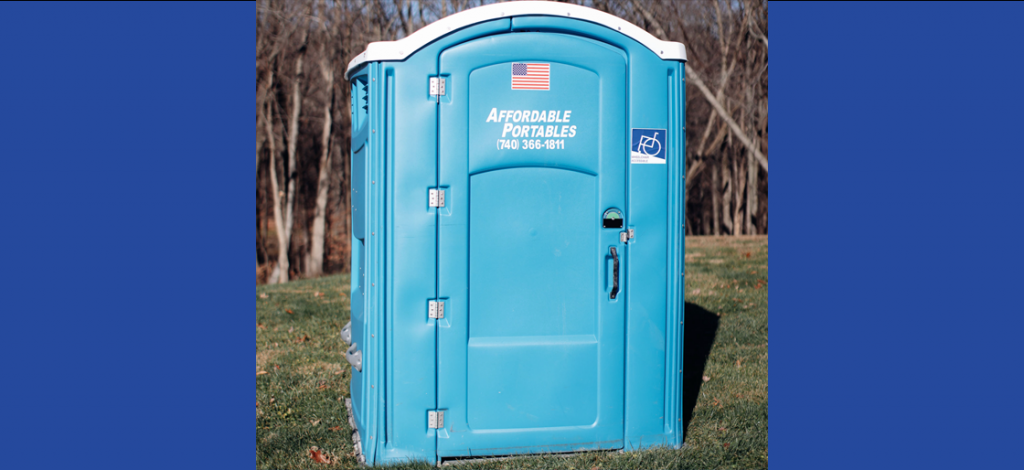 CONSTRUCTION SITE RESTROOM RENTALS
OSHA requires construction sites to be equipped with toilets, and Affordable Portables is your go-to for construction site group rentals. We have a variety of portable toilets, trailers, and handwashing stations that work great for all job sites. Choose the best size for site and give your employees the convenience they need. Our group portable restroom and restroom trailer rental options allow for an affordable solution to your sanitary waste disposal requirements.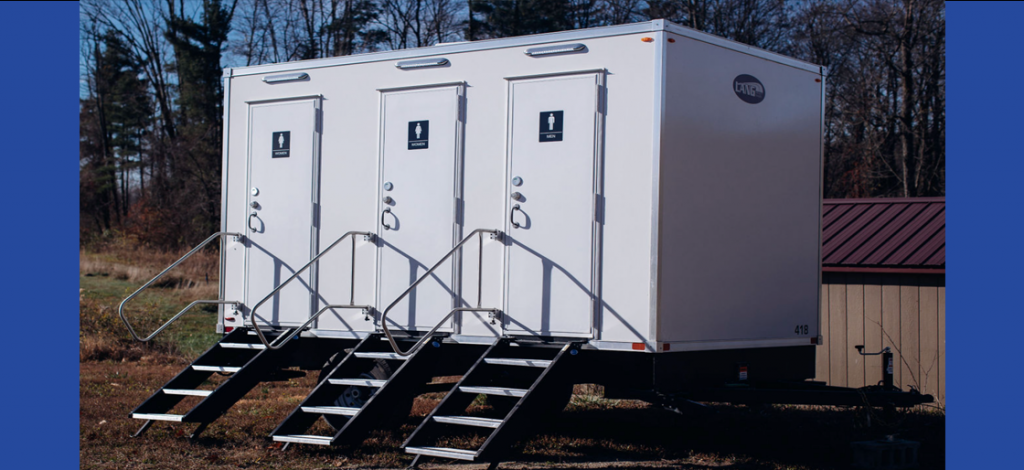 Both large and small events with portable restrooms must offer handwashing stations as employees, guests, and visitors need an area to sanitize after utilizing a facility. Our handwashing stations are equipped with a large 20-gallon or 45-gallon freshwater tank to give each user a clean, satisfying experience. The handwashing stations offered by Affordable Portables sit among your porta potties allowing for the ultimate guest experience.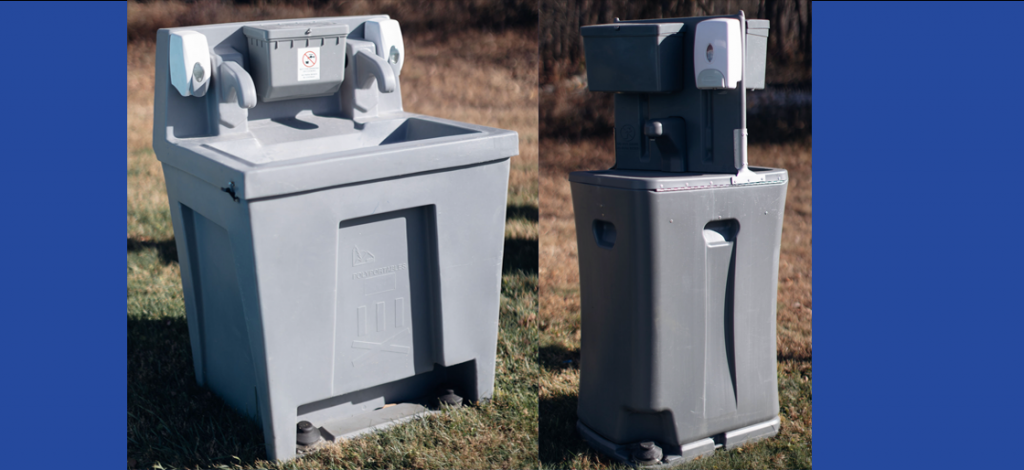 PORTABLE RESTROOM TRAILERS
Here at Affordable Portables, we provide customers with portable restroom trailers. Our trailers are roomy and appealing compared to our standard size portable toilet units. Large events such as concerts or corporate cookouts need a clean area for separate men's and women's facilities. Each portable restroom trailer is equipped with internal lighting, non-alcohol foam hand sanitizer, and double rolls of toilet tissue. Climate control is also provided, making this sanitary waste disposal solution perfect for hot and cold weather.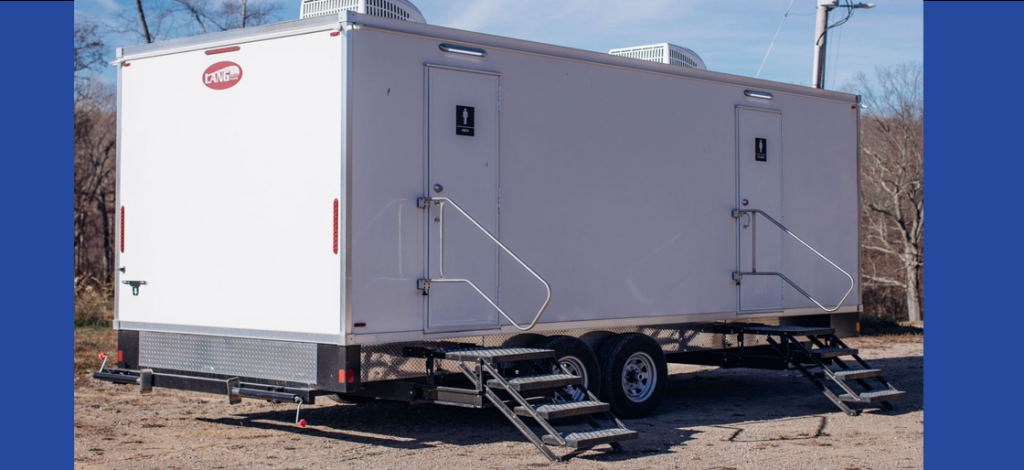 Regardless of the size or type of event, Affordable Portables has a portable restroom rental for you. Our units are a budget-friendly option that offer reliable sanitary waste disposal. Customers continue to choose Affordable Portables for a variety of areas:
Weddings
Camping/Hunting Trips
Golf Courses
Construction Sites
Special Events
Graduation Parties
Private Parties
Camper Gray Water Tank Pumping
Fairs & Festivals
Grease Trap Pumping
School Functions
Oil Catch Pumping
Athletic/Outdoor Events
Wash Bay Pumping
Please note: We provide you with the portable toilet and charge you for the service!
Adamsville
Albany
Alexandria
Amanda
Amesville
Athens
Baltimore
Belpre
Berlin
Bishopville
Blacklick
Blue Rock
Bremen
Brownsville
Buckeye Lake
Canal Winchester
Carroll
Centerburg
Chauncey
Columbus
Corning
Crooksville
Croton
Delaware
Dresden
Etna
Frazeysburg
Fredericktown
Gahanna
Galena
Glenford
Glouster
Granville
Groveport
Guysville
Hanover
Hartford
Heath
Hebron
Hilliard
Homer
Hopewell
Johnstown
Lancaster
Hopewell
Johnstown
Lancaster
Logan
McCarther
McConnelsville
Mechanicsburg
Millersport
Millfield
Mount Perry
Mt. Vernon
Nashport
Nelsonville
New Albany
New Lexington
New Salem
Newark
Pataskala
Pickerington
Plain City
Pleasantville
Reynoldsburg
Roseville
Rushville
Somerset
St. Louisville
Sugar Grove
Sunbury
The Plains
Thornport
Thornville
Toboso
Trinway
Utica
Westerville
Whitehall
Worthington
Zanesville
Have your own potty? No problem!
Affordable Portables can assist with servicing your personal unit, no contract required. Contact us today to discuss one-time or routine servicing options.