Secured Mini and Outdoor Storage
Reliable and secure storage is a necessity, regardless of the situation. Whether you've started a remodel, preparing for a new addition to the family, or are about to embark on your next big travel adventure, our storage experts have designed state-of-the-art mini-storage and outdoor storage spaces perfect for your unique needs.
We offer a variety of storage unit sizes and outdoor storage space options:
Small Indoor 10×10 Storage Unit
Large Indoor 10×20 Storage Unit
Outdoor Storage
Our secured mini-storage units are located at 1000 Keller Drive, Heath, OH. This location is known for a long history of offering dependable customer service to our clients. We are excited to continue to do so as we move into the future.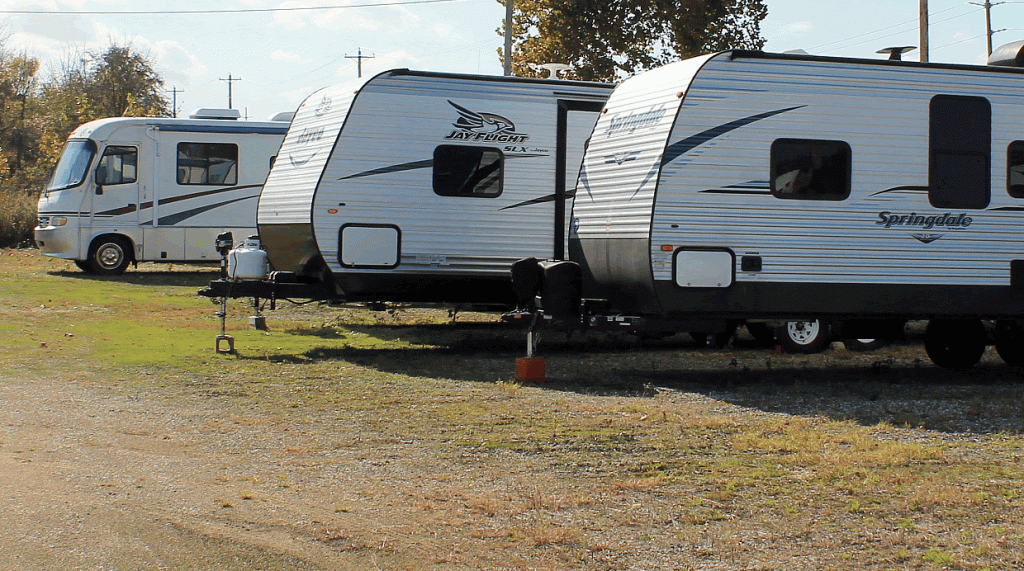 Why Does the Average Person Seek Storage?
There are many reasons an individual seeks additional storage space. Whether you're currently living in an apartment, home, or sharing a space with a roommate, extra room can be convenient in the many surprises life can bring. Explore some of the common reasons for storage space use below, but rest assured you're not alone. Everyone's need is different, and we're here to help.
Increased Space
Are your closets overflowing? Is your garage cluttered beyond belief to the point where you can no longer park your vehicles during the winter months? If this is the case, renting an indoor or outdoor storage space may be beneficial. Reclaim some square footage in your home and garage with secure storage space from Waste Away Systems.
New Family Addition
Whether it's a baby or a family pet, adding a new addition to the family can take up more space than you expected. By renting a secure storage space with Waste Away Systems, you won't have to sacrifice your stuff to make room. Our storage spaces can safely store a variety of items, from car seats and strollers to cribs.
Preserving Memories
Photographs and other mementos of the past can take up a lot of unnecessary space, which can be overwhelming. Rest assured, our storage spaces make it so you no longer have to get rid of items or simply live without it just because you're short on space. Store your meaningful belongings nearby and access them at any time with indoor storage space from Waste Away Systems.
Life Transition
Have you decided to downsize, relocate, or are making room for a grandparent or college grad? We're aware life is full of surprises, and our industry-leading storage spaces make managing these surprises that much easier.
Moving + Traveling
Are you slowly packing for your next big move? Has your moving not gone as planned, and you don't have room for a large piece of furniture? If your moving plans have left you in limbo or you're trying to get ahead of the game, our indoor storage spaces allow you to easily store your packed-up household items safely. Waste Away Systems storage spaces are even convenient for your next big adventure. If you're traveling for an extended length of time or are getting ready for your next military deployment, our month-to-month rental plans make your busy lifestyle stress-free.
Subletting + Airbnb
Are you traveling a lot or have recently decided to purchase an investment property? People that sublet or rent a space for a vacation weekend expect furnishings and working kitchen appliances. However, this doesn't mean they want to use and live with your personal items. Make your space renter-friendly by storing your personal belongings in one of our storage spaces.
Remodeling Project
Whether you're remodeling an old home, building a new one, or making much-needed updates, we know how difficult it can be to maneuver around bulky furniture and other household items. Make it easy to open up walls, tear out cabinets, or resurface flooring by storing your belongings in one of our indoor or outdoor storage spaces.
Staging a Home for Sale
Are you selling your current home? Many house shoppers are more likely to choose your home for purchase if they can see themselves in the home. Remove your extra clutter and put items in storage so you can make your home more appealing for potential buyers.

We value every customer and want to provide each one with a reliable storage space they can trust. Our storage experts have designed a top-quality location that provides renters with many amenities. Learn more about our storage location today.
Drive-Up Access
Our storage location was created with convenience in mind. Whether it's unloading a couch or picking up a few boxes from your space, our units allow renters to pull a vehicle directly up for easy and efficient unloading and loading.
Secure Storage
Here at Waste Away Systems, we care about the safety of our customers and their personal belongings. Our storage facility is equipped with industry-leading security measures like video surveillance to provide 24/7 protection.
Hours of Operation
Our hours of operation are as follows:
Monday – Friday: 8:00am to 5:00pm
Saturday – Sunday: Closed

Deciding to store your belongings outside of your home can be nerve-racking, but Waste Away Systems is here to create a simple, stress-free experience for you every time. Below are a few simple storage tips that our storage experts have found beneficial.
Purchase a sturdy padlock to keep your unit and belongings safe at all times.
Placing your belongings on wooden pallets on the floor of your storage unit will increase air circulation and ensure your items are kept dry.
Upholstered furniture should always be kept off the floor.
Furniture should be covered with a dry soft cloth rather than plastic.
If you're utilizing plastic bags or covers to store items, be sure to leave a small hole to promote air circulation. Temperatures fluctuate throughout the year, and this will prevent moisture from forming.
Be sure to visit your unit(s) regularly to ensure all belongings remain in quality condition.
Leave space around the walls of your unit(s) to promote air circulation.
Organize your space by priority, placing frequently used items at the front and items used less often in the back.
Review your homeowners' or renters' insurance to verify "self-storage" is covered. If not, there are usually short-term insurance options available.
Always be sure to bring your driver's license when visiting the facility, as this will make requesting assistance during your visit easier